I have a general rule at our house and it is Don't throw anything in the living room. This rule also applies to remote-controlled flying helicopters which technically aren't thrown, but underpinning the rule is the general priciple that living rooms survive best without Flying Objects of any kind.
Ahem.
If you have a boy or two or five, then you know how hard it is to get certain people who will remain nameless to actually obey this rule.
However, comma.
I feel I owe it not just to my own living room but also to living rooms everywhere to maintain civility in this way.
So it was with a mix of exasperation and good humor that I saw this: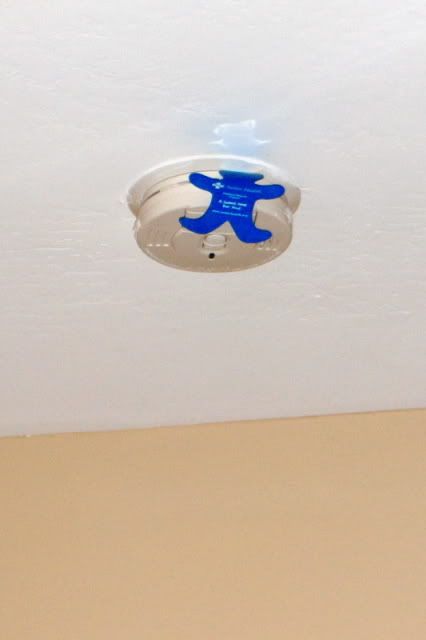 Do you know what this is? Allow me to explain. This is a smoke detector. Attached to the living room ceiling. At the highest point of the vault, which is to say about twelve feet up. The little blue man is a magnet which should be in a box on top of my refrigerator.
Guess how the little man ended up attached to my smoke detector.
And you can only imagine my little boy's surprise and chagrin when he discovered that, when it comes to magnets aimed at a metal smoke detector, what goes up does not always come down.
Ahem.
Which is how Mommy ends up finding out what you've done.
✕
Get the (almost) weekly digest!
Weekly encouragement, direct to your inbox, (almost) every Saturday.